Delivering
Instrument Devices is a primary commercial & industrial instrumentation supplier which has been proudly servicing in various industries within Australia & worldwide. We are experienced to supply standard or custom made instruments, monitoring system, as well as offering professional technical solution to applications.
Our Capabilities & Goals.
Our abilities include the followings besides the selling of instrument products.
Handling of contract & bulk orders
System design & customization
Professional recommendation
We aim to provide all our mutual customers 100% satisfaction & long term relationship.
A data logger, also known as data recorder is basically an electronic …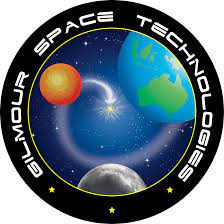 Measuring Tools, Devices & Instruments in Australia
Instrument devices is an Australian based company that deals with the sales of measuring tools, measuring devices and measuring instruments to all kinds of industries. We have spent a lot of time in the research and development sector making sure that we are producing high-quality products for their customers. The products are highly tested so that industries using it may not face any problem.
Our professional experts who work on the products have more than 10 years of experience thus working on the products and testing them properly so that we can build 100% confidence of the customers. We deal with various kinds of instruments some of which are the following.
Measuring Tools
Many measuring tools exist that are helpful to all kinds of industries. Some of the measuring tools include food quality. These measuring tools measure and detect the proper pH level within various kinds of foods as well as the proper temperature needed for foods such as meat, yogurt, cheese, milk and cream. Other measuring tools include air quality and gas detectors which measure the air particles as well as the amount of carbon dioxide and carbon monoxide.
Measuring Devices
There are various measuring devices that are produced by instrument devices, these devices include data loggers, which are an electronic device designed to measure and record data over a certain period of time. These data loggers can be in the form of instruments or sensors and are mostly based on a digital processor. These measuring devices can record the data for temperature, humidity, voltage, current, carbon dioxide, carbon monoxide, sound, vibration and a lot more. There are many kinds of measuring devices for data loggers such as voltage and temperature data logger.
Measuring Instruments
Instrument devices has a great collection of measuring instruments as well. Some of the measuring instruments include water quality meters; this instrument is used to measure the accuracy of the pH level of any water body. In addition to measuring the pH level, it also measures ISE and dissolved oxygen. This measuring instrument has quite a few kinds of water quality meters such as pH meters, salinity meters ORP meters and a lot more.
Other measuring instruments include inspection meters. These inspection meters can be distance meters, tachometers etc. distance meters measure the distance of an object contact by way of a laser. Similarly, a tachometer is a measuring instrument that measures the speed of an engine.